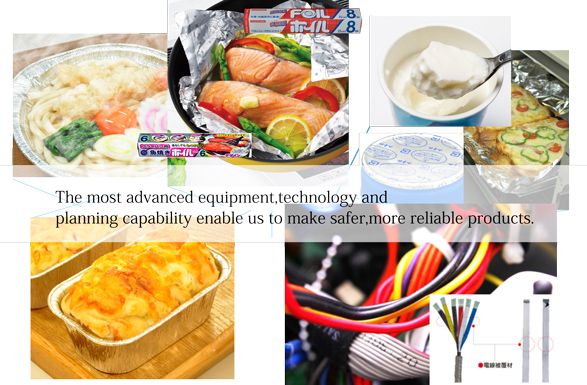 Our Products
Our aluminum foil products are ideal for applications requiring qualities such as thermal conductivity and barrier ability, and our alternative materials are appropriate for areas where metals are not suitable.
Integrating three existing businesses, we have established product planning and development, and actively coordinated our factories and infrastructure.
The Businesses of MA Packaging Co., Ltd.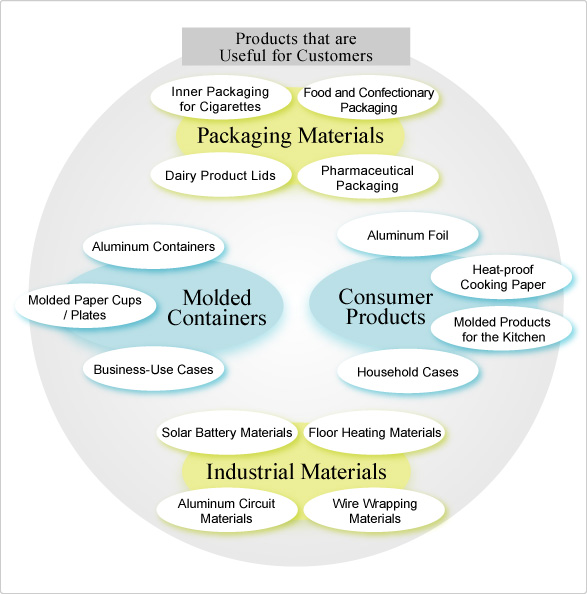 We firmly believe our core technology—aluminum foil processing and laminating—infinitely expands the potential of aluminum.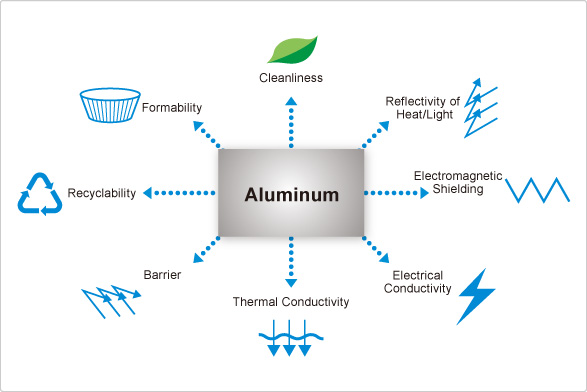 Steps to Aluminum Products